Steel Blue Parkes Zip Ladies Boots - Black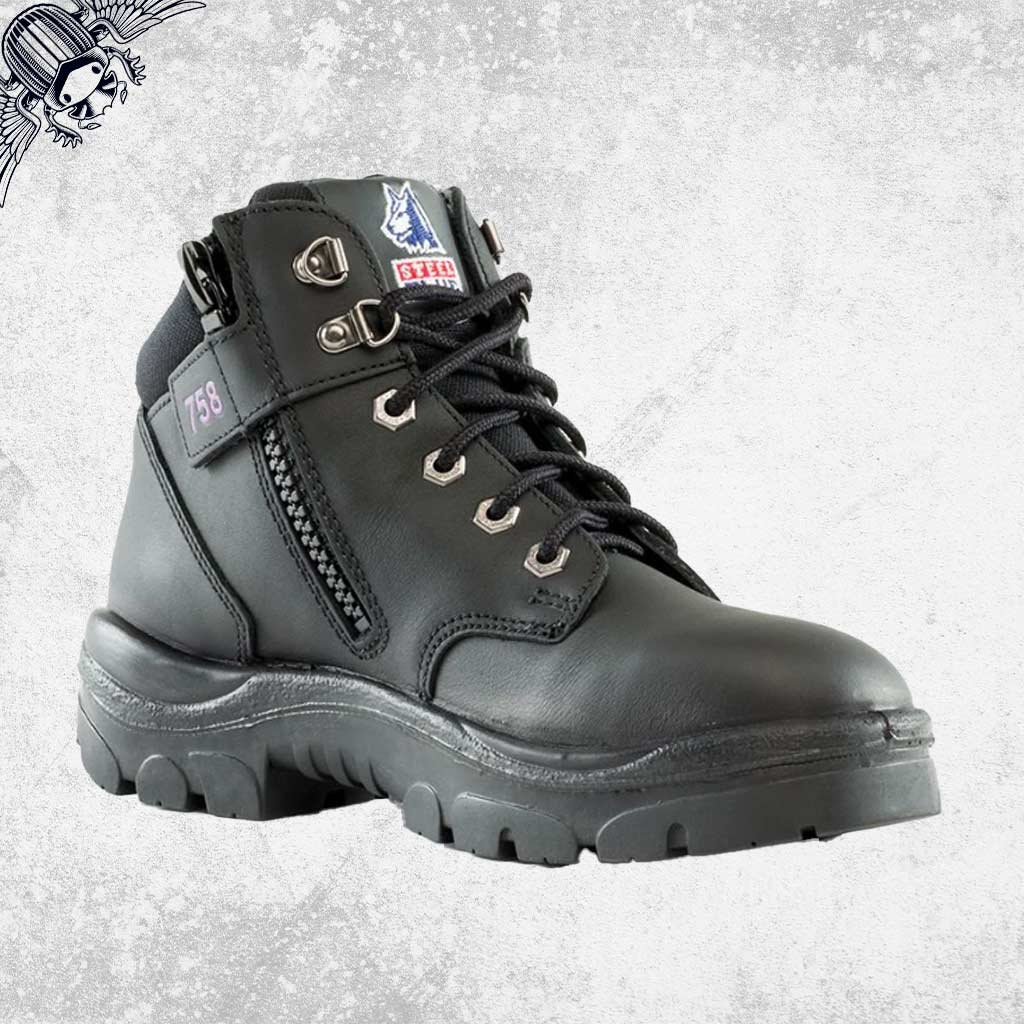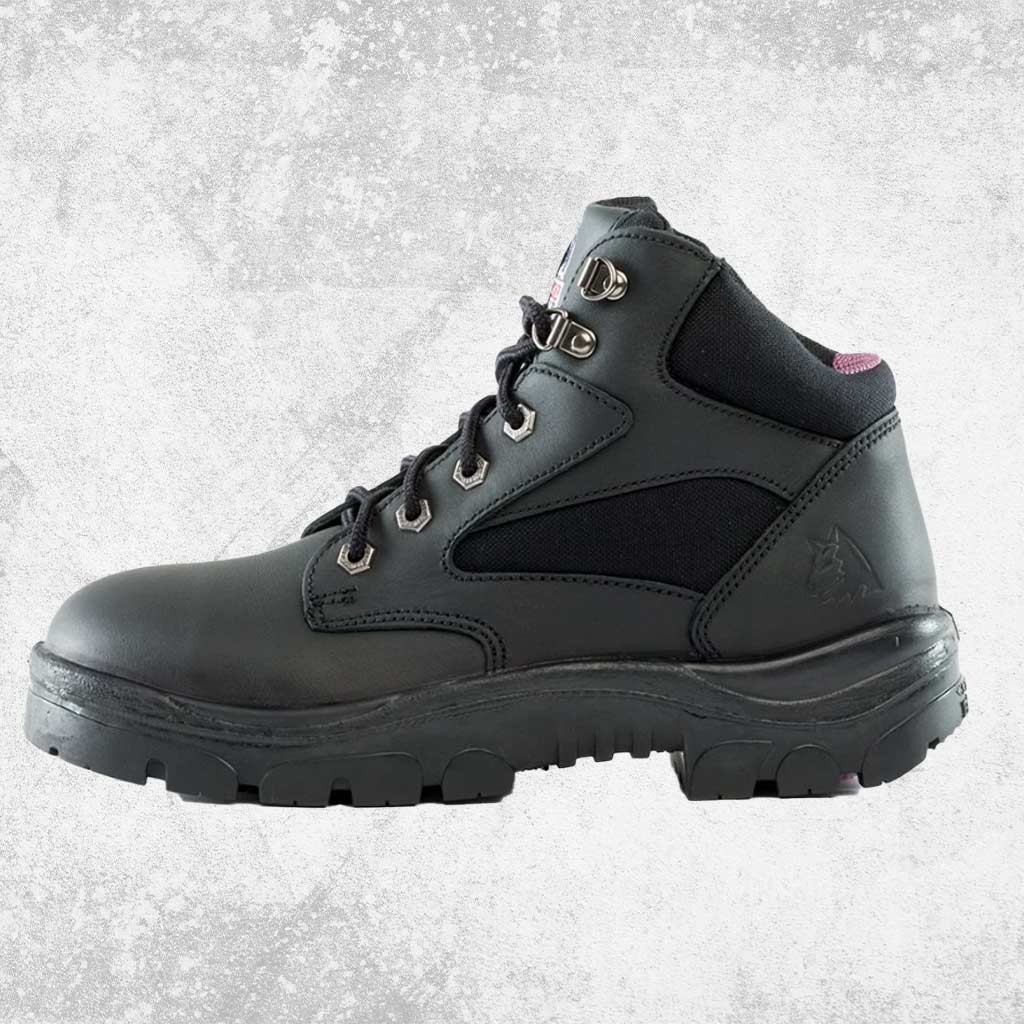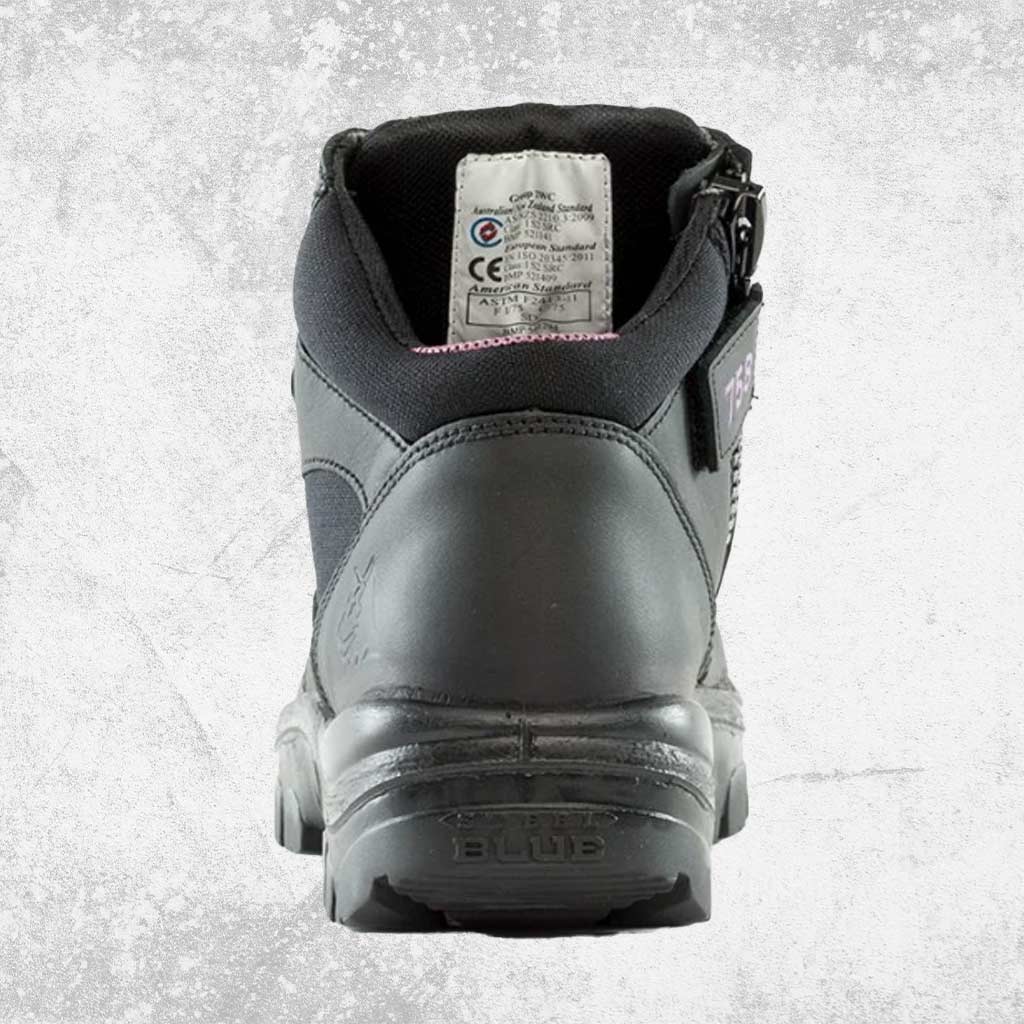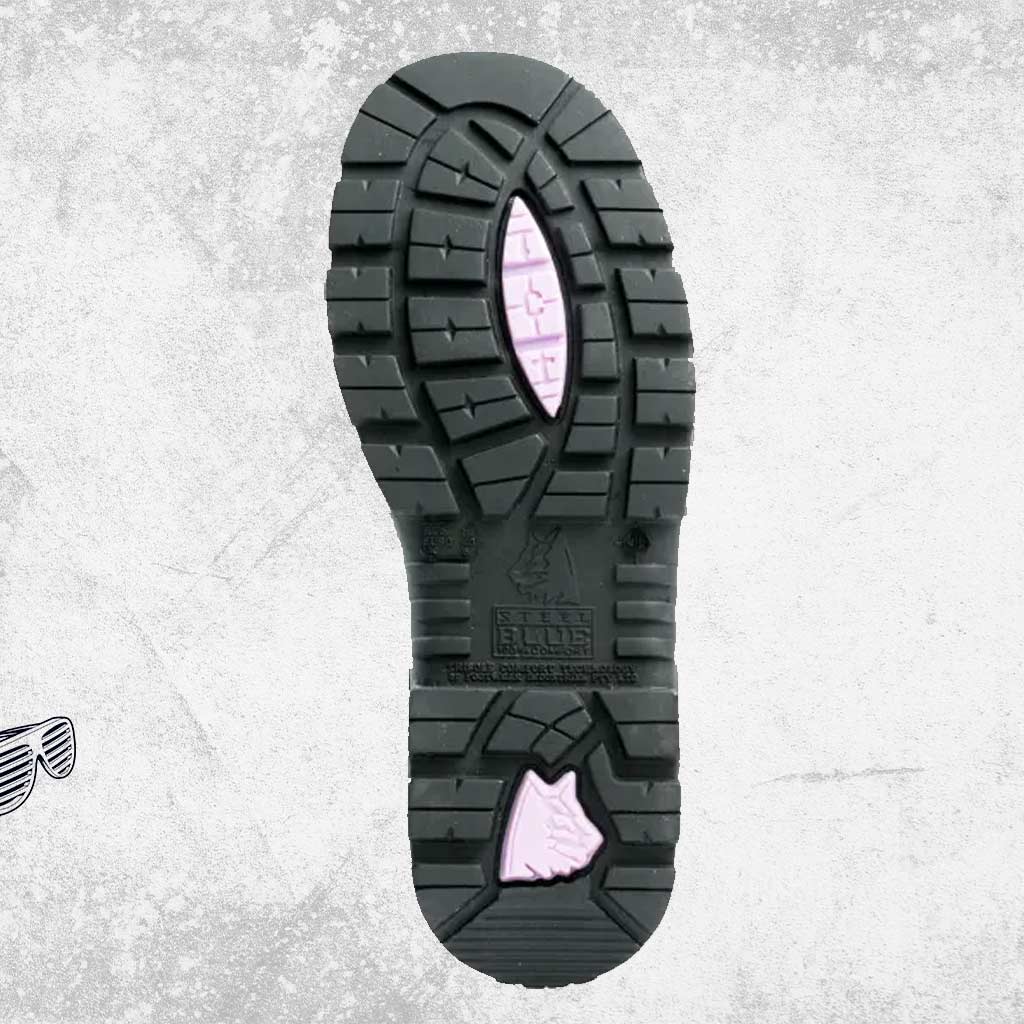 Steel Blue Parkes Zip Ladies Boots - Black
The Ladies Parkes Zip is a women's Steel Blue work boot, with a steel toe, side zip, and comfort for all day work. A leather boot made for women.
 Steel Blue has expanded the ever-popular Parkes Zip range to include a Ladies Boot! The New Ladies Parkes Zip is a 95mm hiker style lace-up Ankle Boots with a side zip for convenience.

Crafted from premium Black Water-Resistant Leather and stitched with nylon thread, the Ladies Parkes Zip is a tough and durable work boot.

Boasting a 200 joule Steel Toe Cap, TPU Outsole with heat resistance up to 130 degrees and a padded collar and tongue for extra comfort, the Ladies Parkes Zip is an all-rounder offering 100% Comfort, guaranteed.
Information & Features


UPPER.
Full Grain Leather - Each Leather is specifically chosen to ensure the style of boot is fit for purpose and is ethically and environmentally sourced from members of the Leather Working Group (LWG).
Ladies Fit.
Specifically developed just for women, these boots include a shorter ankle length and smaller instep to fit the female foot anatomy.
SUPPORT.
Ortho Rebound® Footbed - Our patented Ortho Rebound® Footbed is uniquely designed to reduce foot fatigue. Made from high quality Polyurethane, it always retains its shape and thickness to ensure support from heel to toe, is antifungal, and the high wicking material keeps your feet cool and dry.
Poron - Strategically placed high-tech Poron® pads are placed in the sole and under your foot's peak stress areas. We included Poron® in our Trisole® Comfort Technology, which is now the benchmark for safety boots.
OUTSOLE.
TPU Outsole - Our standard durable outsole with heat resistance to 130°C.
SAFETY TOE.
Steel Toe Cap - Made from hardened steel for premium toe protection.
PROTECTION.
Slip & Oil Resistance - All Steel Blue footwear is designed to exceed the Slip resistance requirement in both the AS 2210.3 and EN ISO 20345. Our boots are rated as SRC which means that the footwear has been tested in laboratory conditions on both a ceramic tile floor with a Sodium Laureth Sulfate solution (SLS) and on a steel floor with Glycerine.
DURABILITY.
Water Resistant - A special tanning process treatment means all Steel Blue boots are water resistant.
FEATURES.
Baltico® Lining - A soft, non-abrasive, hydrophobic material that wicks perspiration away from the foot, enabling the skin to remain cool and dry.


Anti-Static- Prevents the build-up of static electricity within your body by dissipating it through the sole.


Zip Sided - Lace Up for comfort, then use the side zips for quick access.


Lace Up


A classic fastening for snug, well-fitting work boots.