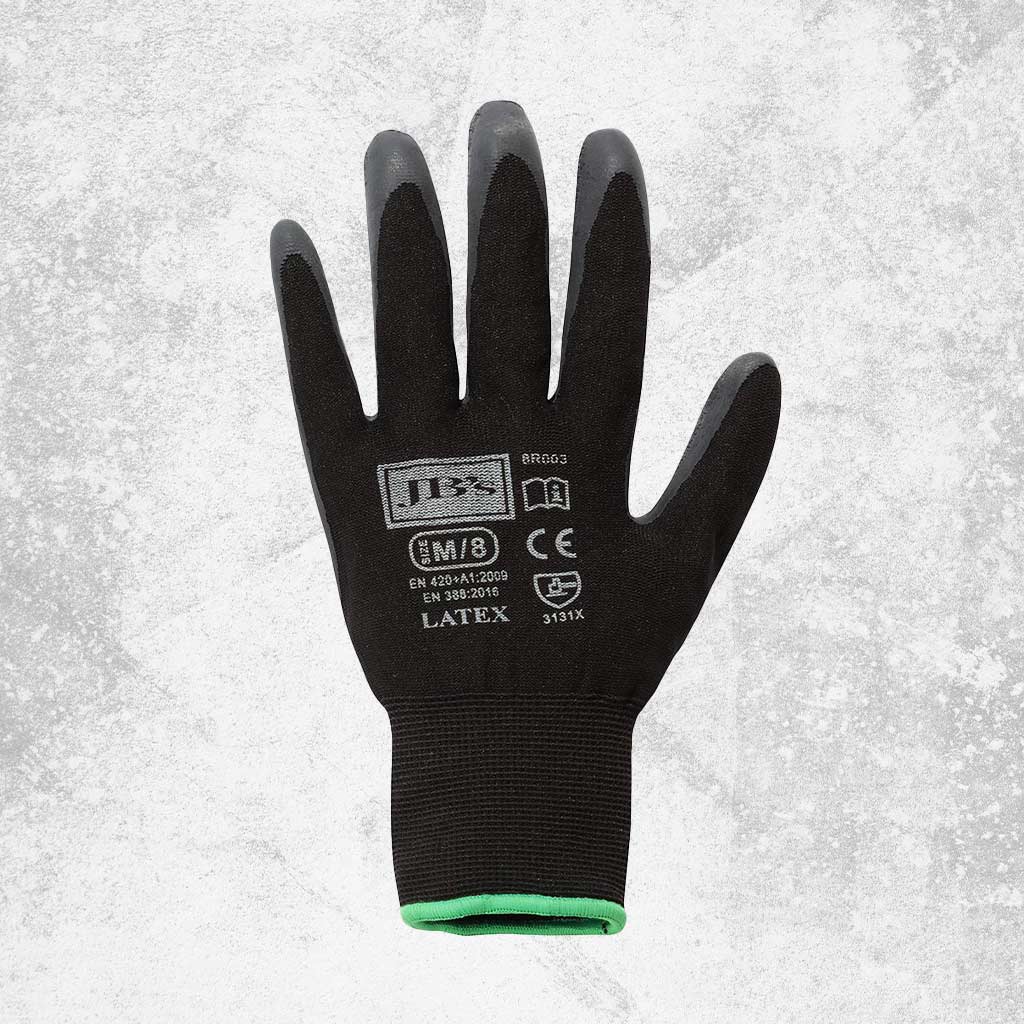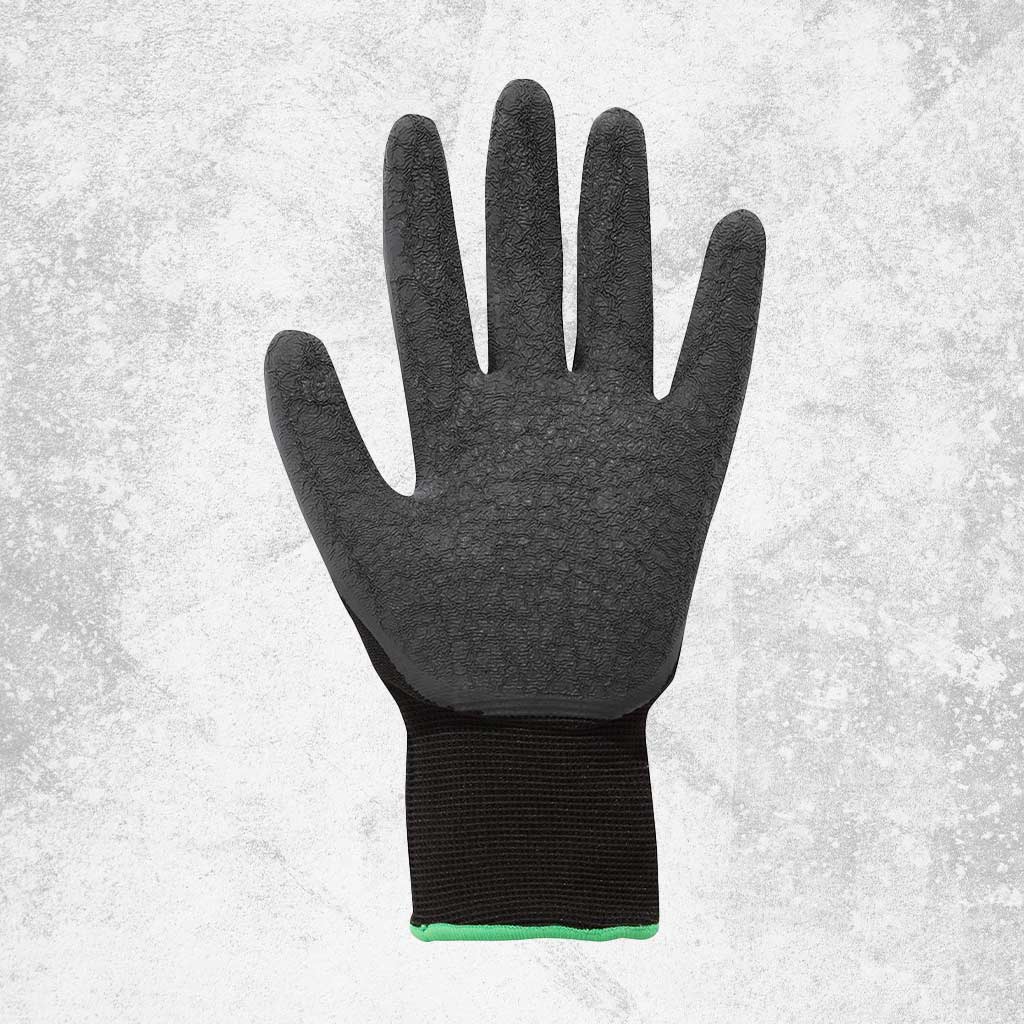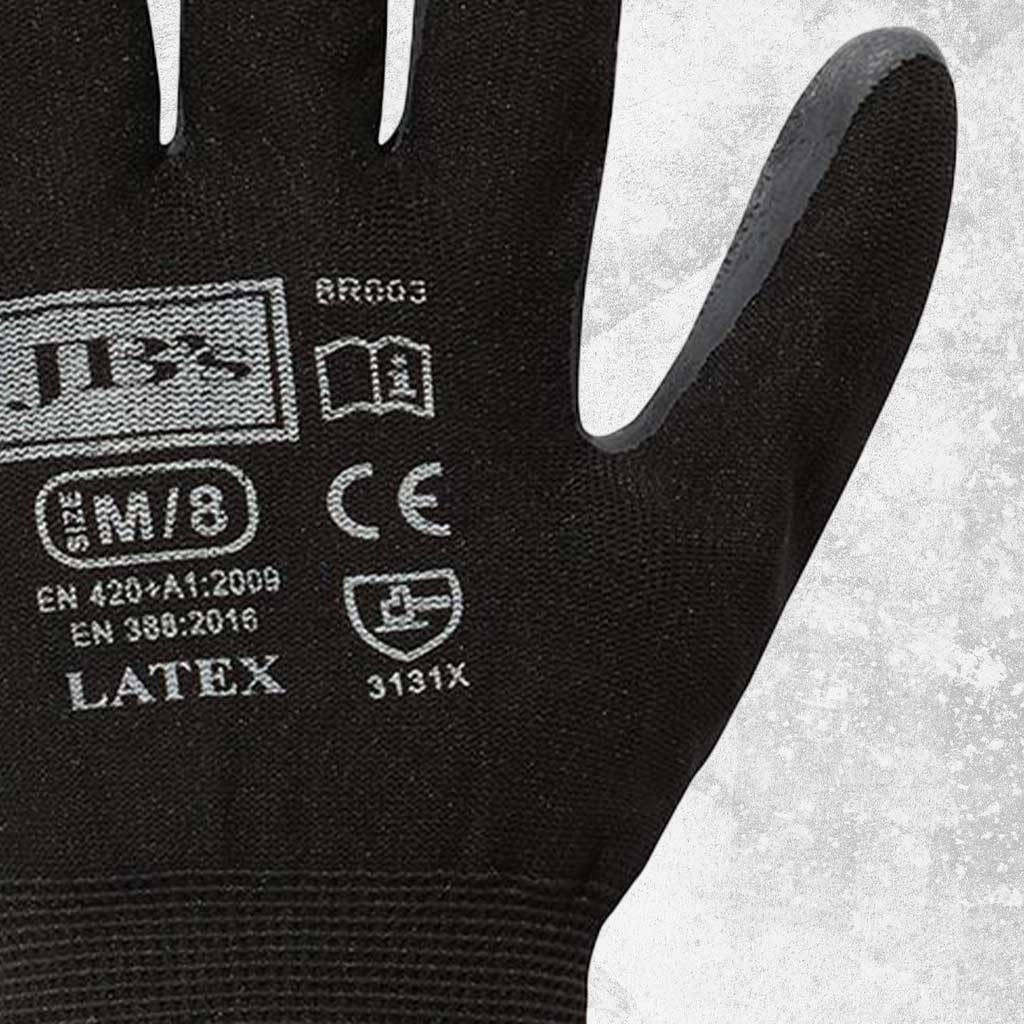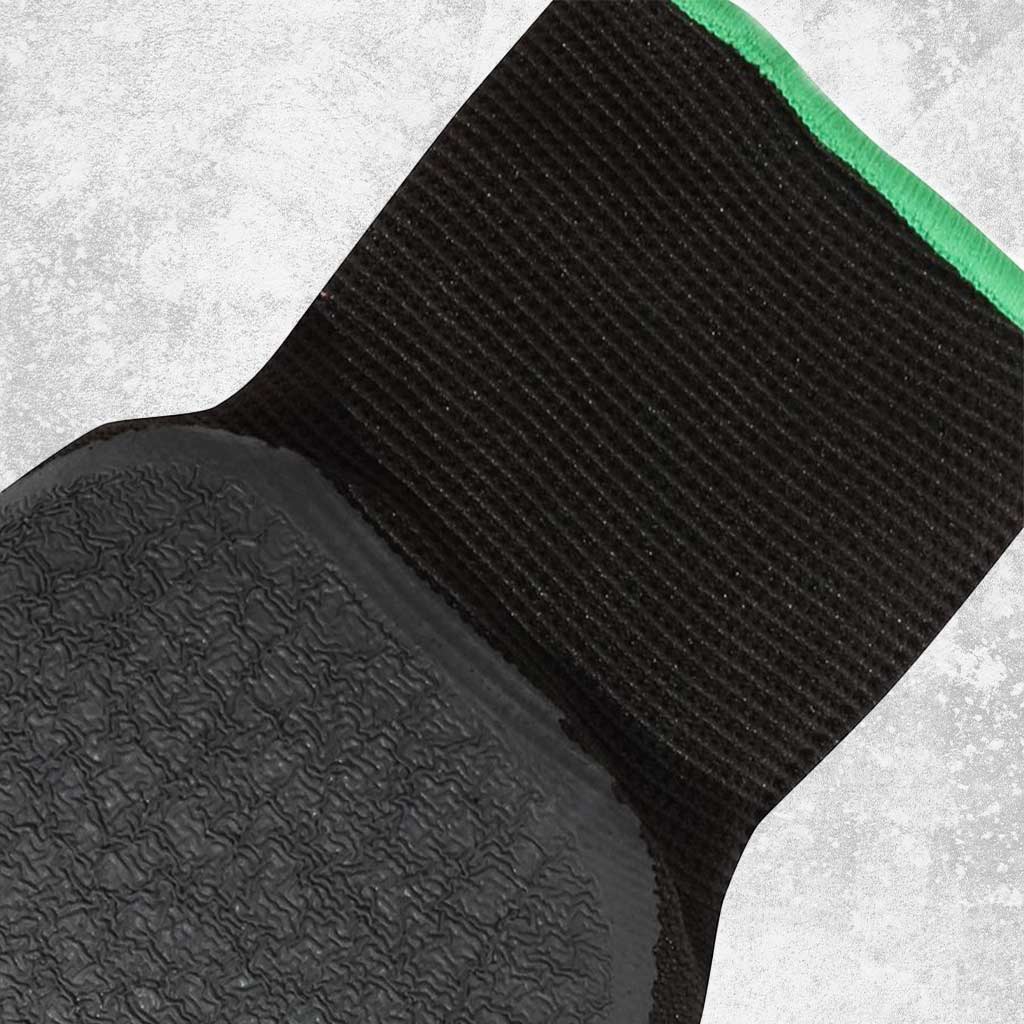 JB's Wear Latex Gloves
Introducing JB's Black Latex Gloves, the ideal choice for a variety of tasks demanding hand protection. Crafted from high-quality latex, these gloves offer durability and flexibility, ensuring a snug fit that enables free movement of your hands.

Experience comfort with the knitted 13-gauge seamless nylon liner, providing a smooth and comfortable fit. The latex palm coating in a crinkle finish enhances anti-slip performance, ensuring a strong grip and resistance against slips. With a CAT 2 rating according to EN420 and EN388 standards (2131X), these gloves meet safety requirements for general hand protection.