Skechers Sure Track Leather - Women's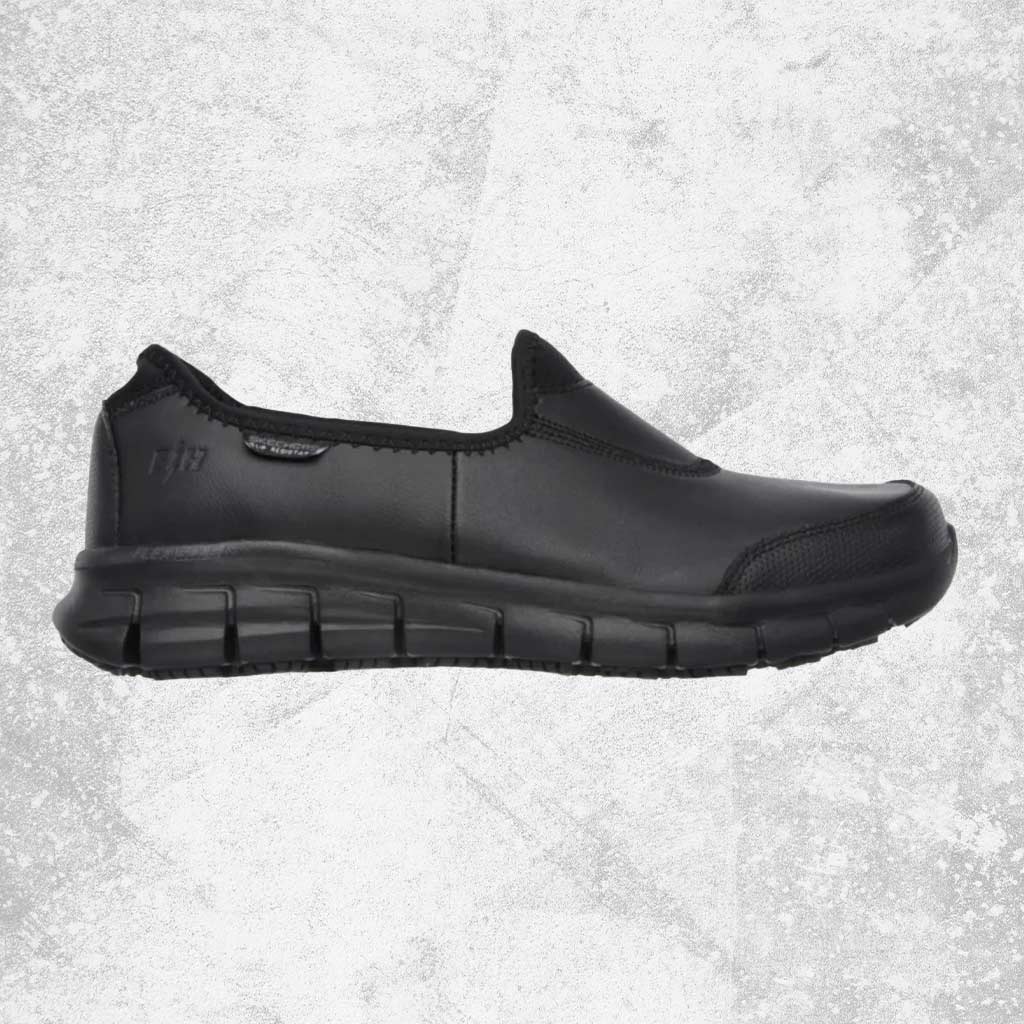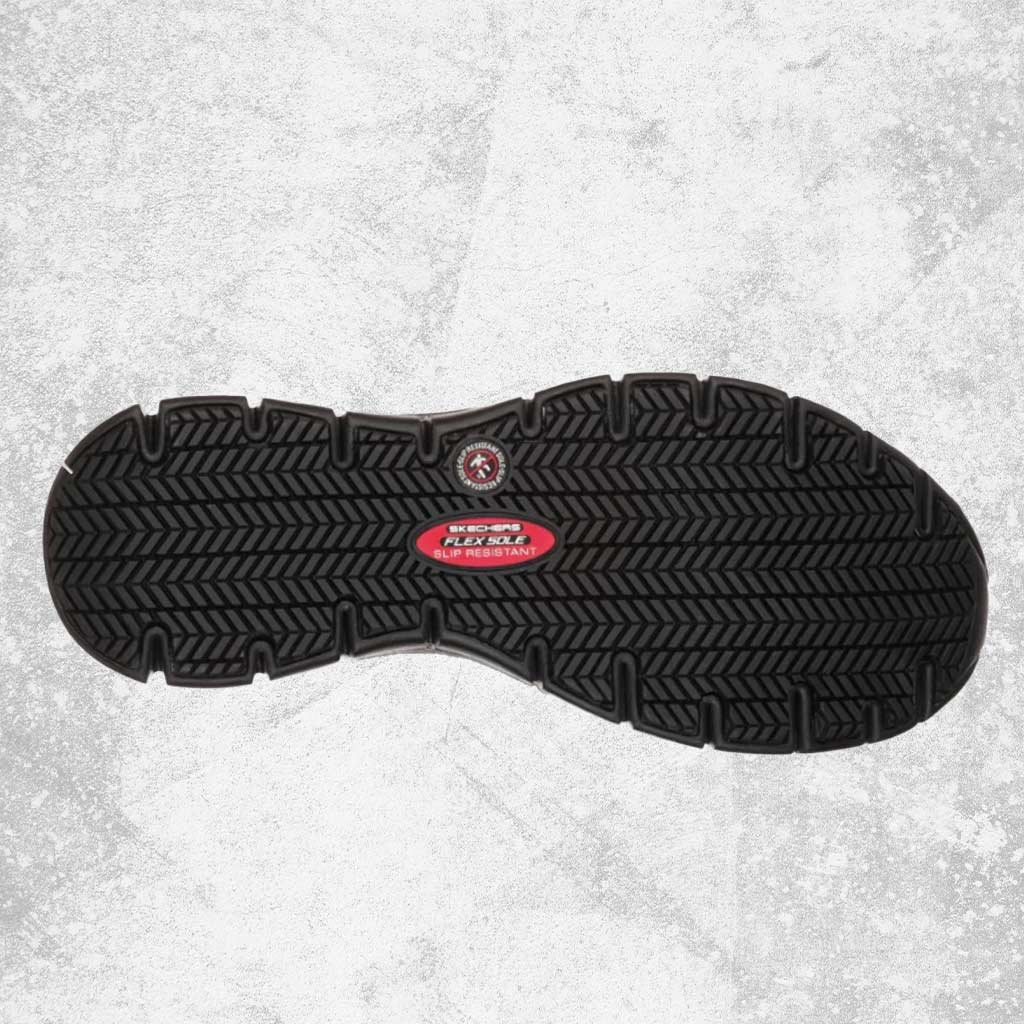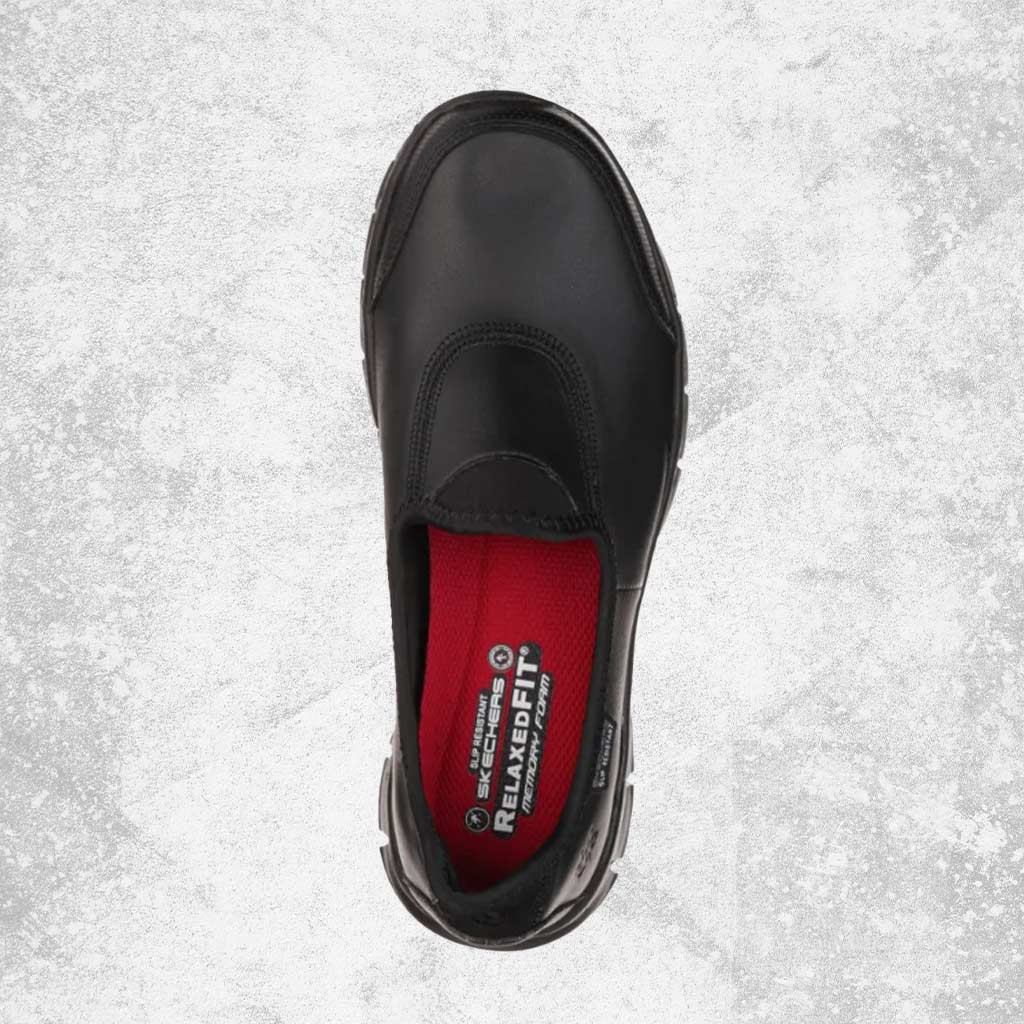 Skechers Sure Track Leather - Women's
The Skechers Sure Track Leather Women's Work Shoe is a slip-on, casual design tailored for workplace safety. The shoe features protective leather toe and heel overlays, ensuring durability and resilience in demanding work conditions.

Crafted with a smooth solid leather upper, the shoe maintains a polished and durable finish, complemented by stitching accents and flat-lock stitching detail on front and heel panels for a sleek appearance. Designed for easy wear, the shoe incorporates a stretch top panel and a heel pull-on loop, facilitating effortless slipping on and off.

The soft fabric collar trim and interior lining enhance overall comfort. The Relaxed Fit® Design ensures a roomy and comfortable fit, accommodating various foot shapes. For personalized comfort, the shoe includes a Memory Foam-Topped Cushioned Removable Insole, allowing users to enjoy customized support.