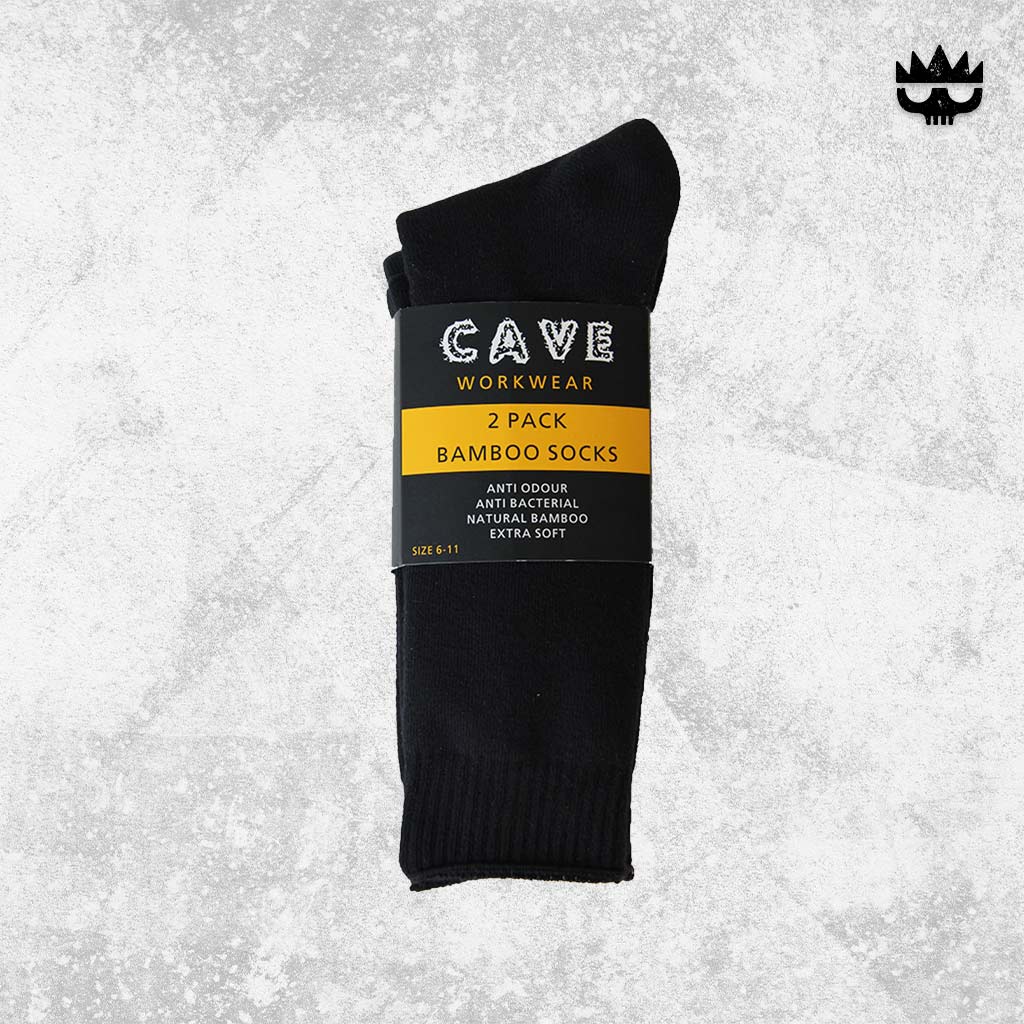 CAVE Bamboo Socks 2PK
---
TO YOUR DOOR 10 DAYS OR LESS*
FREE SHIPPING OVER $100 | STRESS-FREE RETURNS

Terms and Conditions
30-day money-back guarantee
Shipping: 2-3 Business Days
Introducing a Man Cave Workwear exclusive. The Bamboo CAVE Socks. Made from 90% Bamboo, Cave socks boast comfort, durability, and all-day breathability. The socks bamboo fibres provide antibacterial properties that reduce both sweat and foot odour through greater aeration.
 
But the pros don't stop there.  We hate it when socks wear out. So, we reinforced the high-impact sections of both the heel and toe area. Not only does this stop them from wearing out like regular socks, but it actually increases comfort, durability, and the overall lifespan of the sock.

Making these pretty damn hard to beat - if we do say so ourselves.